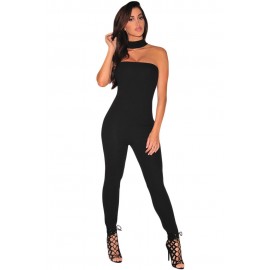 $19.99
Black Strapless Choker Turtle Neck Jumpsuit Give your sexy dresses the night off and slip on this luxuriously trendy choker jumpsuit for your next outing. A unique jumpsuit with a choker strap illusi..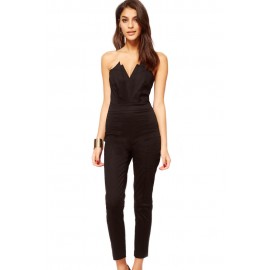 $24.99
Black Sexy Strapless Jumpsuit Pleated Bust Origami Detail This jumpsuit has been made from smooth tailoring fabric. The details include: a fitted bustier with origami detailing to the front, a high w..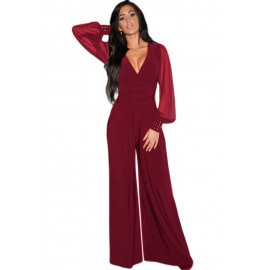 $29.99
Embellished Cuffs Long Mesh Sleeves Jumpsuit Wine One-piece perfection, slip on this excellent jumpsuit for chic night-out style with an attitude. Its sexy wrap-neck is balanced by a retro-inspired w..